Circuit
Aligning Local Ideas, Talent, and Capital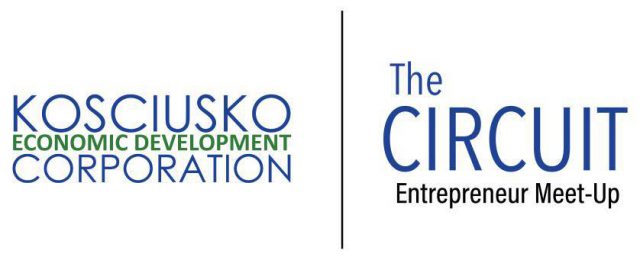 Whether you're an aspiring entrepreneur, business owner or community member, join this monthly meet-up if you're interested in entrepreneurship and want to meet new people and learn new things. The goal is to build energy amongst local entrepreneurs and leaders in Kosciusko County and to infuse the area's ecosystem with its ideas, talent, and capital.
We meet on the last Wednesday of every month from 4 p.m. to 6 p.m. at Port Winona Wine+Market and invite you to like, follow and share our Facebook events for details.
Mark your calendars for the following dates. The location and time are subject to change but can be confirmed on Facebook.
January 27 @ 4:00 pm
-
5:00 pm
Contact Us To Learn More
And please submit this form if you want to learn how we support entrepreneurs through convening, building, and showing economic growth resources.
Related Information
Useful Links & Resources