Businesses with fewer than 500 employees account for nearly half of American jobs (Small Business Administration). Most of these small businesses are cash strapped and nearly a quarter fail because they lack the right team (Bureau of Labor Statistics). Failure felt like a harsh but close reality for local entrepreneur Marlene Betances. But, she found a way to change the trajectory of her small business.
As a graduate from Cornell University and Temple University and with more than 22 years of experience in the medical device industry, CEO and co-founder of EnPak LLC, Marlene Betances had the experience and know-how to launch her local business. More importantly, Marlene was not afraid to reach out for support when she encountered some sizeable challenges.
Today, EnPak is adding jobs and contributing local capital by helping medical device manufacturers improve the total cost of ownership within their supply chains. She's enduring and growing her small business, even during a pandemic.
Financial Struggles
Being a business owner was starting to take a personal toll on Marlene. In 2018, her company was struggling financially and she was physically and emotionally exhausted. She needed a way to move the small business beyond its founding team but struggled to know how and where to go — especially with limited financial resources. Although incredibly passionate, she questioned whether to continue the business. "I questioned whether the struggle to keep the business going was worth it. I questioned whether EnPak could be successful and whether my ego was the only thing preventing me from walking away. It was very hard to see how to move forward when all of my personal resources were exhausted," said Marlene.
"I questioned whether the struggle to keep the business going was worth it."

Marlene Betances, EnPak LLC CEO and co-founder
Then KEDCO came alongside Marlene. KEDCO Entrepreneurship Partner, Rhonda Ladig, connected with Marlene and understood her challenges as a small business owner. Marlene felt stuck, but Ladig saw a way forward, and she knew Marlene could too.
"My role is to help businesses reach their near- and long-term goals, from wherever they're at today," said Ladig. "After hearing Marlene's story and where the business was, we identified some short-term resources to keep her in business and began working on long-term planning for sustainability and growth."
After better understanding the needs of the business, Rhonda explored funding options and made introductions to help connect Marlene with meaningful solutions.
Several months later, Rhonda guided Marlene in adjusting the company's revolving loan fund (RLF) payments to respectfully reflect its cashflow, which provided a way for Marlene to regain ownership.
"Receiving the loan from KEDCO was important on multiple levels. Beyond the obvious, it was a vote of confidence when I needed it most. It meant that they saw my vision and were willing to become my partners on this journey. KEDCO's support was invaluable and it helped me regain my confidence," shared Marlene. This enabled EnPak to continue. Today, Marlene and Rhonda are exploring additional funding for certifications.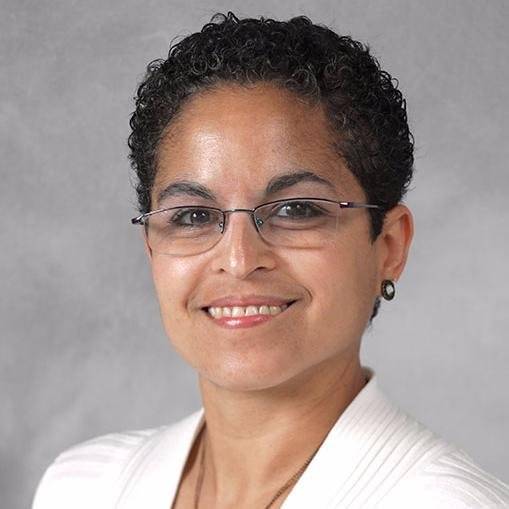 A New Beginning
In early 2020, a new set of challenges surfaced. Marlene identified the need to market EnPak and to invest energy in other areas of the business. Like many small business owners, Marlene found herself deeply immersed in the business rather than on it. This operational focus made her reactive to opportunities and unsure where to go next.
Rhonda connected Marlene with KEDCO Strategy Partner, Jack Patton. Together, they began creating an actionable and measurable strategy for the business and finished a series of formative frameworks that included:
Clarifying EnPak's target market and customer journey
Articulating an appropriate growth strategy and competitive advantage
Visualizing EnPak's business model
Developing a new brand narrative, mission statement, and elevator pitch
Sharing new business concepts
Creating proprietary products
The net effect created clarity, structure, and motivation to get EnPak going in the right direction. "Marlene is the consummate professional. She has technical chops and more importantly, she listens. She's open to diversity of thought and balances both sides of the brain. This helps her to explore and implement ideas," said Patton. "There's no short cut to this kind of effort, and Marlene will benefit from operationalizing our work now and into the future."
"My work with KEDCO affects how we connect with our customers and prospects."

Marlene Betances, EnPak LLC CEO and co-founder
Business Outcomes
As of November 2020, current year-over-year business outcomes include:
40% increase in customer acquisition
5% increase in top-line revenue
75% less debt (which is a five-figure amount)
Adding 1.5 employees
Marlene feels more confident in the business and where EnPak is going. "How we present EnPak services today, internally and externally, brings another level of confidence and sustainability to the team. My work with KEDCO affects how we connect with our customers and prospects. This clarity will help EnPak now and into the future," she said.
Kosciusko County is rooted in entrepreneurship and innovation. "We're helping small businesses like EnPak, grow and thrive, while sending an encouraging message to other entrepreneurs to start and grow their businesses. We want them to feel confident in knowing they have a support system," said KEDCO CEO Alan Tio. "It's our mission to convene, build, and show the community's talent, ideas, and capital, and we work with clients at every stage of business and strive to identify the 'right resources at the right time,' from our economic development toolbox," said Tio. "We congratulate Marlene on her achievements and look forward to seeing her succeed in the months and years ahead."