Amanda Demster | Wednesday, February 27, 2019 | Input Fort Wayne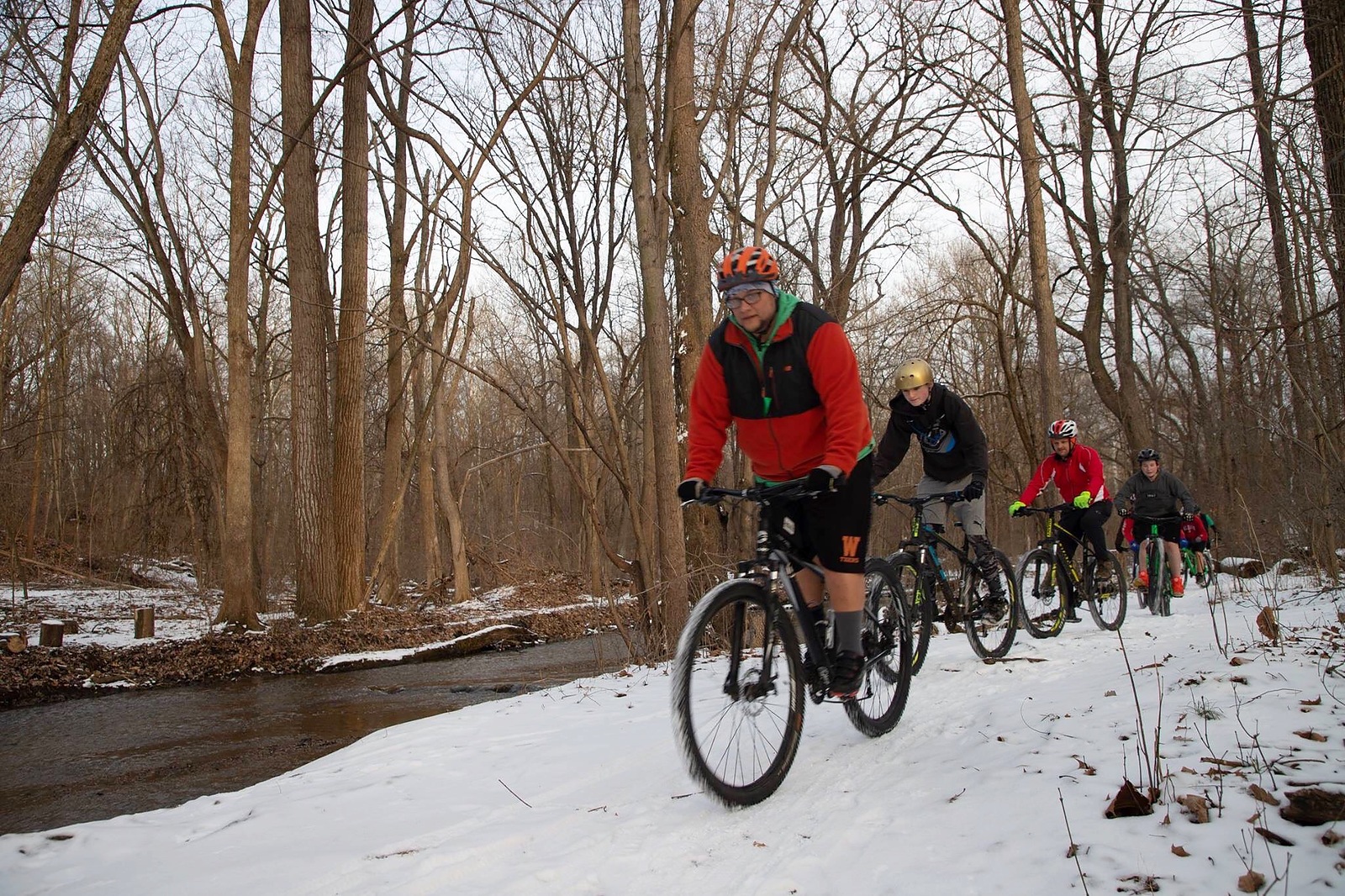 For many residents in northeast Indiana, winter is a time to remain indoors as much as possible, curled up with a favorite book or electronic device, sipping a warm beverage, or just watching TV.
But for cyclists in the Warsaw and Winona Lake area, the Indiana winter is a time for challenging, invigorating outdoor activities.
Just ask resident Matt Metzger who has been cycling for more than 30 years and is not one to let a chill get to him.
"It's just so peaceful when the snow is coming down," Metzger says. "The only thing moving are the squirrels and the deer. You hear the stream burbling. There are just a lot of sounds you just don't hear other times of year."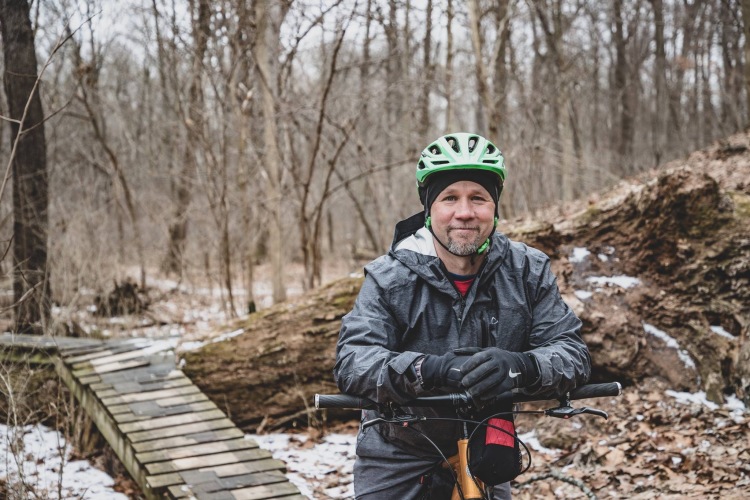 Metzger, who is the Marketing Director at Grace College, is willing to head out in any temperature at zero degrees, Fahrenheit, or warmer.
"Anything below that, it hurts to breathe," he admits.
He's not alone in his hobby. The Warsaw and Winona Lake areas boast several miles of trails, from paved greenways to more rugged mountain bike courses. Weather permitting, cyclists can be seen taking advantage of these trails year-round.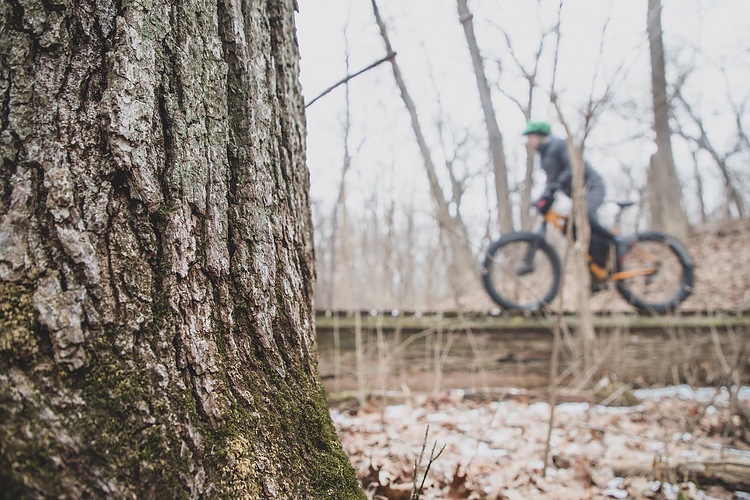 As with any outdoor activity, winter cycling requires preparation. According to Metzger, despite the cold, thick layers are not a good idea for a cyclist, especially on the local mountain bike trails.
"You want to be a little bit chilly," he says. "Otherwise you're going to have to shed clothes. There's are nine miles of trials (in Winona Lake), so you have no place to throw your jacket off."As an alternative, Warsaw resident Greg Demopolous recommends wearing light layers that can easily be removed and folded into a cyclist's deep pockets.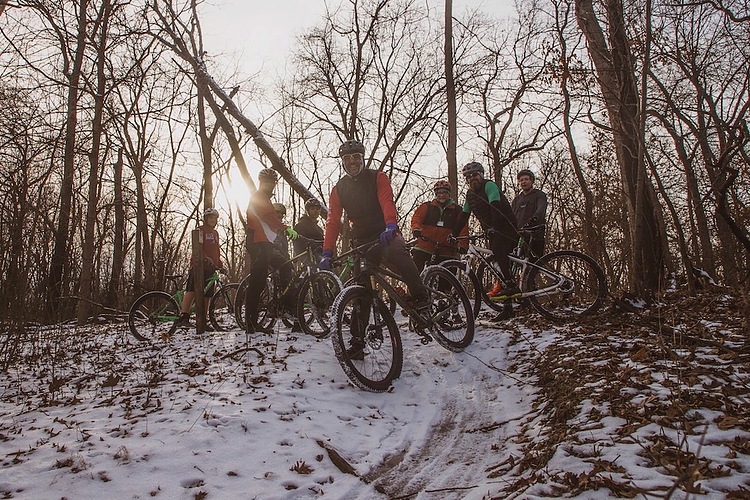 Demopolous leads Kosciusko County Velo, a nonprofit organization that advocates for more bicycle- and pedestrian-friendly communities.
For those who ride on roadways and within city limits, he suggests wearing clothing with reflective stripes that will be visible to drivers. He also cautions cyclists to equip their bikes with lights on both the front and the back due longer hours of darkness in the winter.
So where do cyclists in the Warsaw area find the right gear for a cold ride?
Barry McManus owns Trailhouse Village Bicycles in the Village at Winona, which sells bicycles, accessories, riding apparel, components, and more to support the town's winter cycling scene.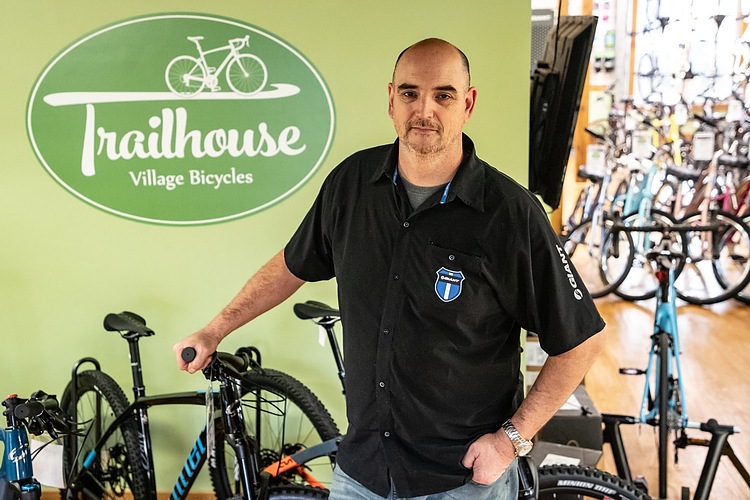 A serious cyclist himself since age 13, McManus advises his customers to cover their hands, head, and face when they brave the elements. Special booties are even available to fit over standard shoes and protect feet from frigid gusts of lake air.
But there is more to preparing for winter cycling than clothing. Choosing the right tire is just as important. For snowier days, Metzger recommends "fat" bike tires, which measure 4 inches wide, about twice the normal width, he says.
Tire pressure is also a consideration. According to McManus, low pressure is best for the cold. During the summertime, 25-35 pounds per square inch (PSI) is desirable. However, in winter weather, a normal tire should be between 18 and 19 PSI, while 4-inch tires can be as low as 10 PSI, he says. This helps the tires grip the potentially slick terrain better.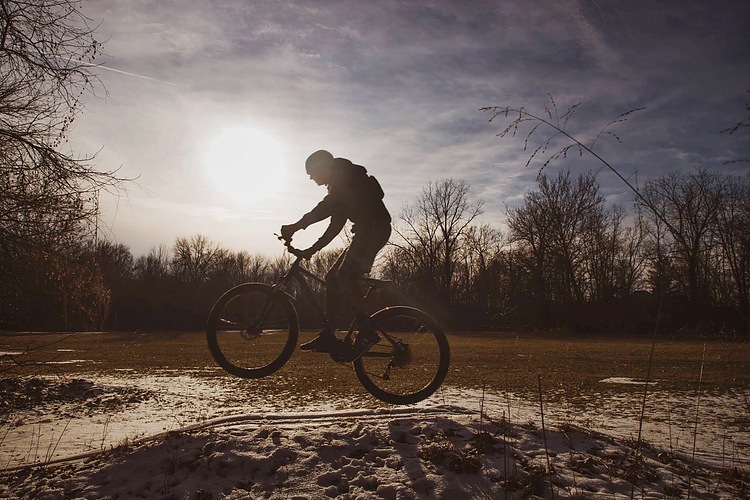 Aside from that, wintertime cycling requires extra precaution on standard bicycle maintenance.
"You want to check your equipment make sure your brakes are working," Demopolous says. "You want to make sure things are lubed up, your chain is oiled properly, parts are moving, because when it's cold outside, things tend to stick."
Trail conditions are an important factor to keep in mind, too. Metzger advises riders to adjust their speed accordingly and always keep an eye out.
"You have to go at a slower pace," he says. "If there's ice, if you're not paying attention, you have to practice your skills because if you lean over too far, you're down very fast."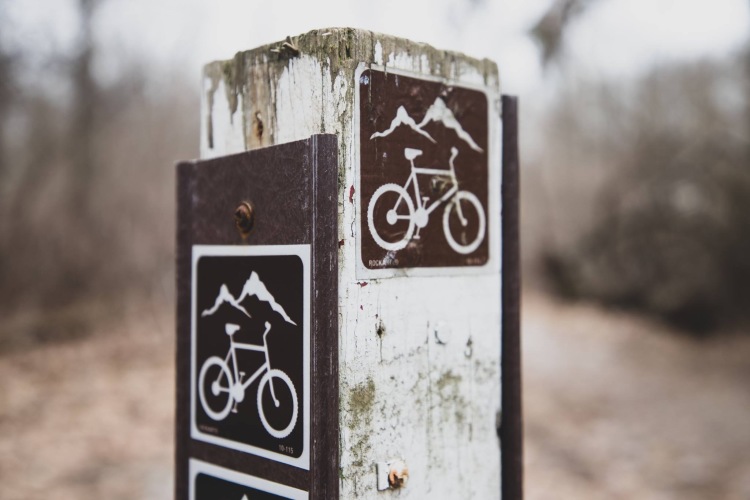 On a dirt path, ice can be difficult, if not impossible to spot, McManus notes.
"If the dirt is just frozen, then it's great traction and great grip," he says. "But if it thaws and then freezes again, you get really bad ice spots."
That means even for experienced cyclists, falls can still occur.
"Falling is a lot more likely in the wintertime," Metzger says. "Just go slower. There's no way around it."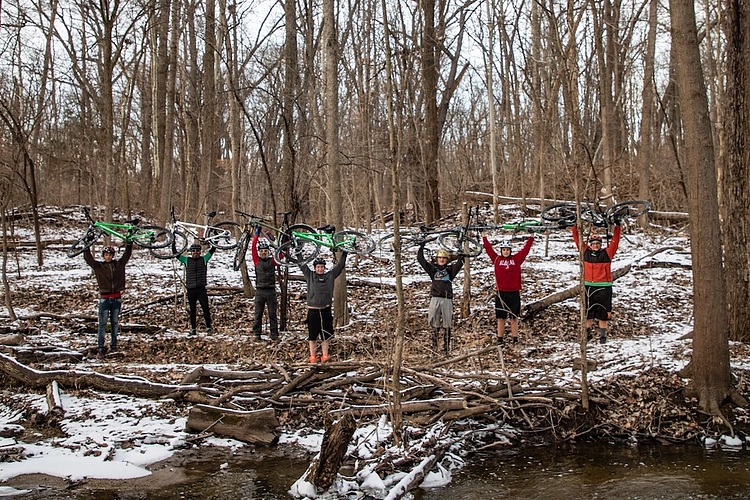 Going slow and taking the scenic route in the Winona Lake area has its benefits, too.
Unfortunately, even for die-hard cyclists, there are times when the weather is not conducive to safe riding. For days like this, technology has made it possible for cyclists to enjoy riding from the safety of their home or gym with apps that allow groups to ride "together," even when they are miles apart.
"Companies are making indoor trainers that have Bluetooth technology that will now pair with an app on your phone or device, so you can do group rides on your trainer from your basement, living room, or wherever online," Demopolous says.
A screen shows the terrain while sensors monitor how fast the rider is pedaling, how hard he or she is pushing on the pedals, wheel speed, and other factors. The sensors then adjust the difficulty of the ride according to the terrain the rider is seeing on the screen.
"You can log on, and it will send signals to your trainer and basically make it harder for you to pedal," Demopolous says. "It's supposed to mimic what you might experience outside."
Cycling is not the only outdoor activity Warsaw residents take part in. With convenient access to area lakes and woods, Metzger enjoys jogging, outdoor ice hockey, and camping in the winter, too.
"A lot of people don't even think about winter camping," he says. "You don't have to worry about bugs; you don't have to worry about rain. My son and I do it a lot."
He has even camped out on a frozen lake. It's all about embracing the full sensory experience of a Warsaw winter.
"You can hear the sounds of the ice forming," Metzger says.
Learn more
To learn more about local cycling and connect with fellow cycling enthusiasts, Kosciusko County Velo meets at 8 p.m. on the last Tuesday of every month at Mad Anthony Brewing Company in Warsaw.
Trailhouse Village Bicycles is another place to connect and learn more about local rides.